*This post may contain affiliate links, which means I may receive a small commission at not cost to you if you make a purchase through a link.*
Celebrating Mother's Day During Quarantine
Mother's Day is soon arriving! Under normal circumstances, we would be searching out unique ways to celebrate Mother's Day. Since we are currently in quarantine or social distancing, the challenge is on. At one point the thought had crossed my mind, would Mother's Day be canceled altogether because of quarantine? Ridiculous, I know! And yet there has been much change concerning how we interact with one another and do things socially.

Quarantine is bearable virtually
Everyone has their way of honoring their Mom on Mother's Day. For me, it is a time to celebrate my Mother and myself with brunch, or weather permitting a barbeque. This Mother's Day due to quarantine and social distancing, I will be celebrating virtually with my Mother.
Having the ability to use Facetime, Zoom, Skype, etc. has been a blessing. Imagine being in quarantine or social distancing without any of these platforms? Fortunately, the ability to speak to those you love and see them virtually makes social distancing bearable. So, if you are celebrating solo or virtually, Mother's Day is still special. Take the onus off the challenges and remember what the meaning of Mother's Day is. Let us honor and applaud our mothers and women in general.
Some Mother's Day ideas to consider
Quarantine and social distancing may vary depending on where you live. With this in mind, you can still be creative and make Mother's Day special despite quarantine. Here are some ideas to consider when thinking of what to do for Mother's Day.
Special memories
Raising kids when you are in the middle of it can be tiresome and challenging. Most often, there is a nostalgia to go back and enjoy those early years again. Maybe you have heard yourself say:
I wish I had enjoyed it more

How sweet that age is

Looking back, I could have played more and cleaned less

Time went by too quickly
Creating a scrapbook or photo book can be a labor of love and well-received from Mom. Moments and memories are stored within the mind and yet captured in detail by a photo. An example of daily life while raising your children can be likened to a horse wearing blinders while racing. Think of it, your priorities when raising children are getting them to school, homework, doctor appointments, extra-curricular activities, keeping them fed, nourished, safe, and so on. Seamlessly, it is inevitable to feel like each day melts into the next.
Scrapbooking is a craft that some love to do, for me, not so much. For this reason, I decided to create a photo book with MixbookPhoto.com. I was extremely pleased with the final product, not to mention they offered 50% off the purchase price. Making the photo book for my Mom also allowed me to reminisce. While compiling photos, I was taken back to my childhood and many memories I had completely forgotten about.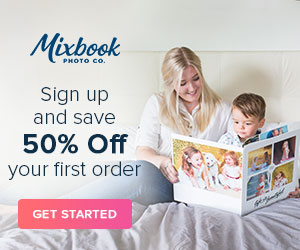 Initially, I began this process alone, and before I knew it, both of my kids, who are not so little anymore, joined me. To emphasize, not only was I able to get creative for my Mom, I was able to craft my own gift. Sitting in my office, sorting through boxes, seeing my kids laugh at my 80's clothing and hair was my gift.
Mother's Day plant for the season
Have you pushed past the quarantine period, however, still social distancing? Instead of purchasing a bouquet of flowers, why not search out your local nursery? Local nurseries have beautiful planters with cascading flowers of all sizes and colors. Why not drive up to Moms house and place the planter on the front step? Purchasing an assortment with a selection of flowers will last the spring season, and possibly the remainder of summer. Keep in mind planters can also be taken out of their pots and put directly into the soil. Imagine your mother sitting out in her garden having tea or coffee, seeing your Mother's Day Gift.
Also, during spring, there are so many flowers to choose from. I also like an element of surprise; maybe you can plant some of your Mom's favorite flowers in her garden without her knowing. Either way, this may be an idea that can bring her joy on Mother's Day and beyond.
Quarantine or NOT buy a gift online
Sometimes a gift can speak volumes. If you know your Mother and her style, online shopping works too. Online shopping is not what it was a few years ago. Now with just a few clicks, a purchase can be made and delivered to her in a few short days. Because of the present circumstances buying your Mom a Mother's Day gift online is perfectly acceptable. Something to consider, keep your options open and your Mother in mind when online shopping. As much as a gift comes from the heart, you also want her to love it.
One merchant I really like when shopping online is Jane.com. There is a large selection to choose from, ranging from super casual to semi, formal clothing. I am a gal who tends to wear the color black a lot, and what I really like about this site is the variety in color and sizing. Here's what I like even more, the pricing is fantastic! You can pick up a whole outfit, including an accessory for under $100.00. 
Not possible to have Mother's Day Brunch during quarantine?
The intention behind Mother's Day is to give Mom a break. Due to quarantine, many restaurants are closed, and the few that are opened might not be up to capacity. Also, restaurants that normally offer a beautiful brunch may be limited in your area or closed. Where I live any business that is deemed to be nonessential like restaurants are closed. Given the particular circumstances, consider sending Mom a full cooked meal for Mother's Day. As I researched options for Mother's Day, I stumbled across HomeBistro.com; they offer a variety of meals and packages. Give them a try!
Seeing as we are in a pandemic, quarantine, and social distancing to boot, has us all thinking differently. Now hear me out, I would never do what I am going to suggest under normal circumstances. Why not send a box of groceries to make a full meal? Include your favorite recipe card handwritten by you, and send it by text or email. Cook together with your Mom virtually. Look for an online grocer in your area or check out your local farmer's market.
Just call her virtually or by phone
Seriously there is nothing like calling your Mom to say Happy Mother's Day. Yup, something as simple as a phone call. My suggestion is to call earlier in the day rather than later. Moms want to feel appreciated and validated. Making the phone call earlier in the day sets the tone that you are thinking about her despite the challenge of not being able to see her. Set the time to talk to her and have everyone in the family take a minute to chat. Keep in mind if you are speaking to Mom virtually, Zoom allows you to share PowerPoint presentations. Showcase homemade cards on PowerPoint and add some music in the background. All these components together make what we call a party. At this point, considering social challenges, we are now faced with thinking outside the box.
Play a game or watch a movie virtually
Learning from teenagers can be baffling and yet knowledgeable. Since school has been closed, my teens have been hosting virtual movie nights with their friends. Rave Watch Together is an APP used to watch movies together and is free. APPS are accessible to almost anyone who has a smartphone these days and moves you to search out other ways to be social while social distancing.
Making the best of Mother's Day during quarantine
Making the best of social distancing and quarantine is not without its challenges. Many things are beyond our control, such as a virus that does not respect borders, language, or race. Thinking outside the box socially and how you get through the next few months will be determined by your mindset. It always comes down to your perspective and how you see your circumstances. This is a short blip in time, and eventually, we will be able to look back on how we spent Mother's Day during quarantine in 2020. Most importantly, we will remember that despite social distancing, we made the best of social challenges and made Mother's Day memorable.